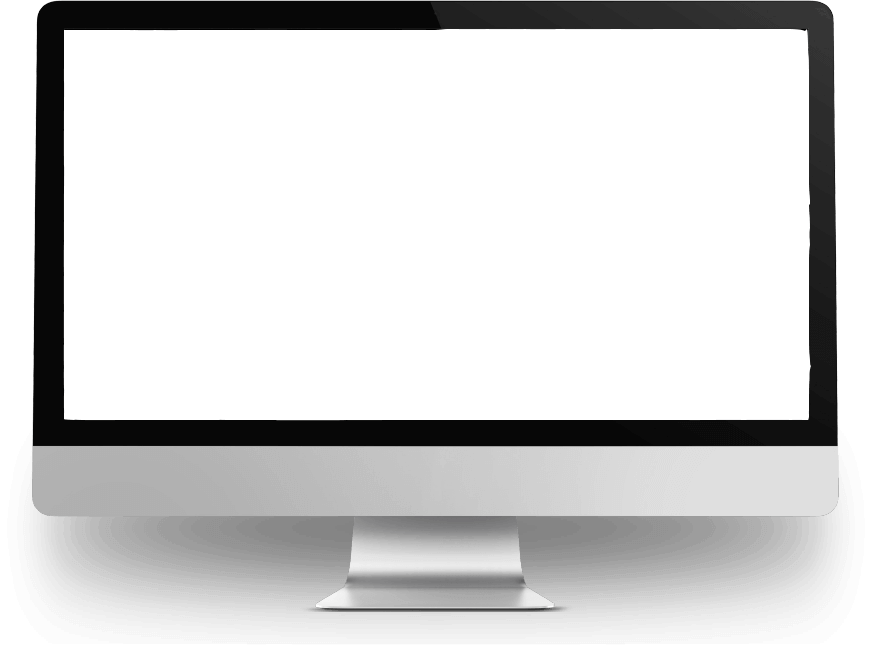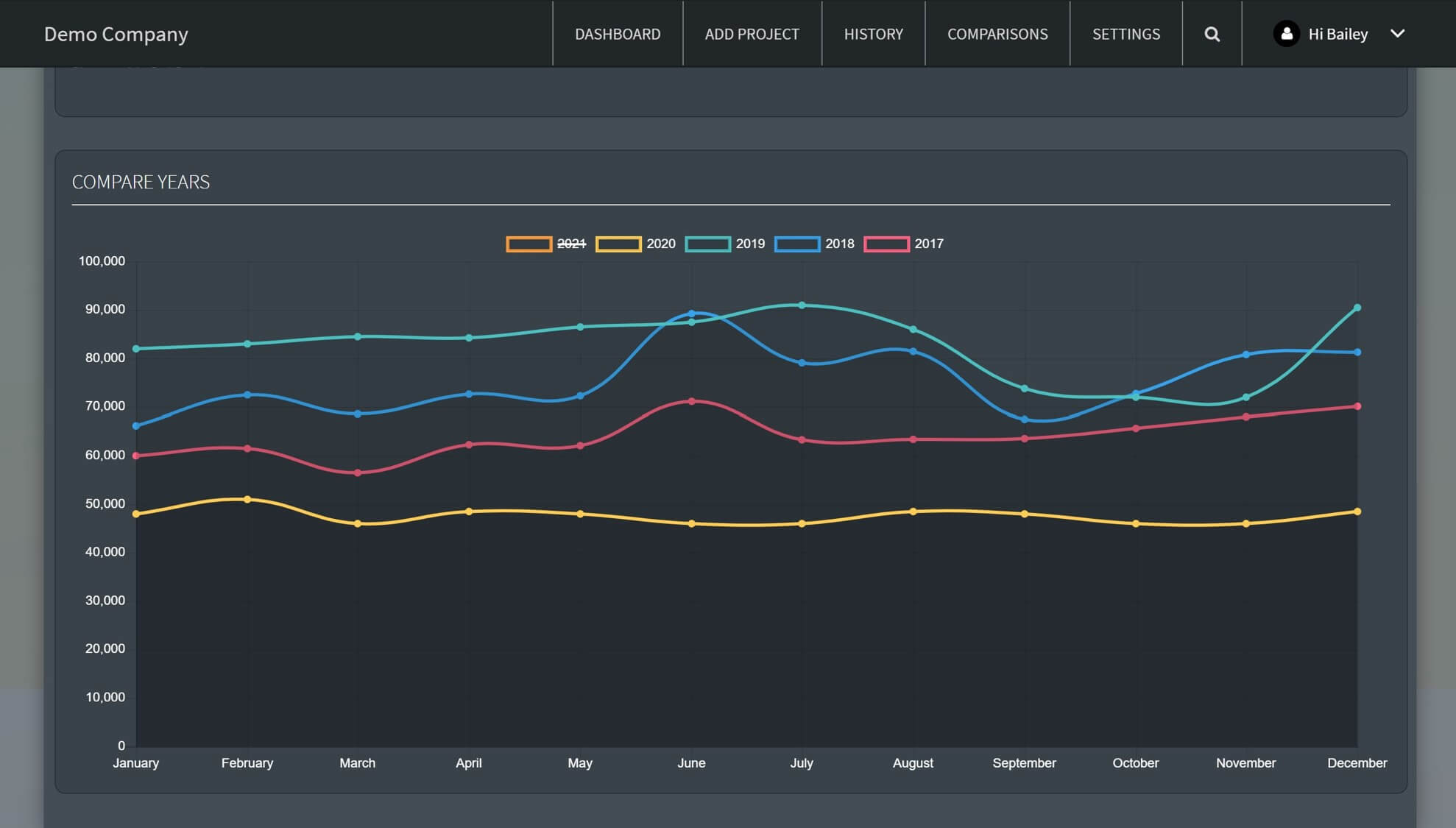 Am I prepared for slow times? FuelGauge helps you plan for seasonal highs and lows.
If your business is seasonal, you probably feel like a squirrel gathering nuts at the end of your busy season every year. How do you know if you have enough stashed away?
See what your revenue was in previous months or years and see trends over time.
Make decisions with confidence about whether you need to stash more away or if you're ready for the slow down. (And maybe even sneak in a vacation!)
Look to the future and start planning staffing for the busy season that's just around the corner!
Where am I winning?
FuelGauge helps you decide where to focus your business growth efforts.
It's great to be diversified. However, it's also great to work smarter and not harder. That kind of magic happens with smart small business planning. So you need to know which project categories are generating the most revenue and focus your energy on getting more projects just like them.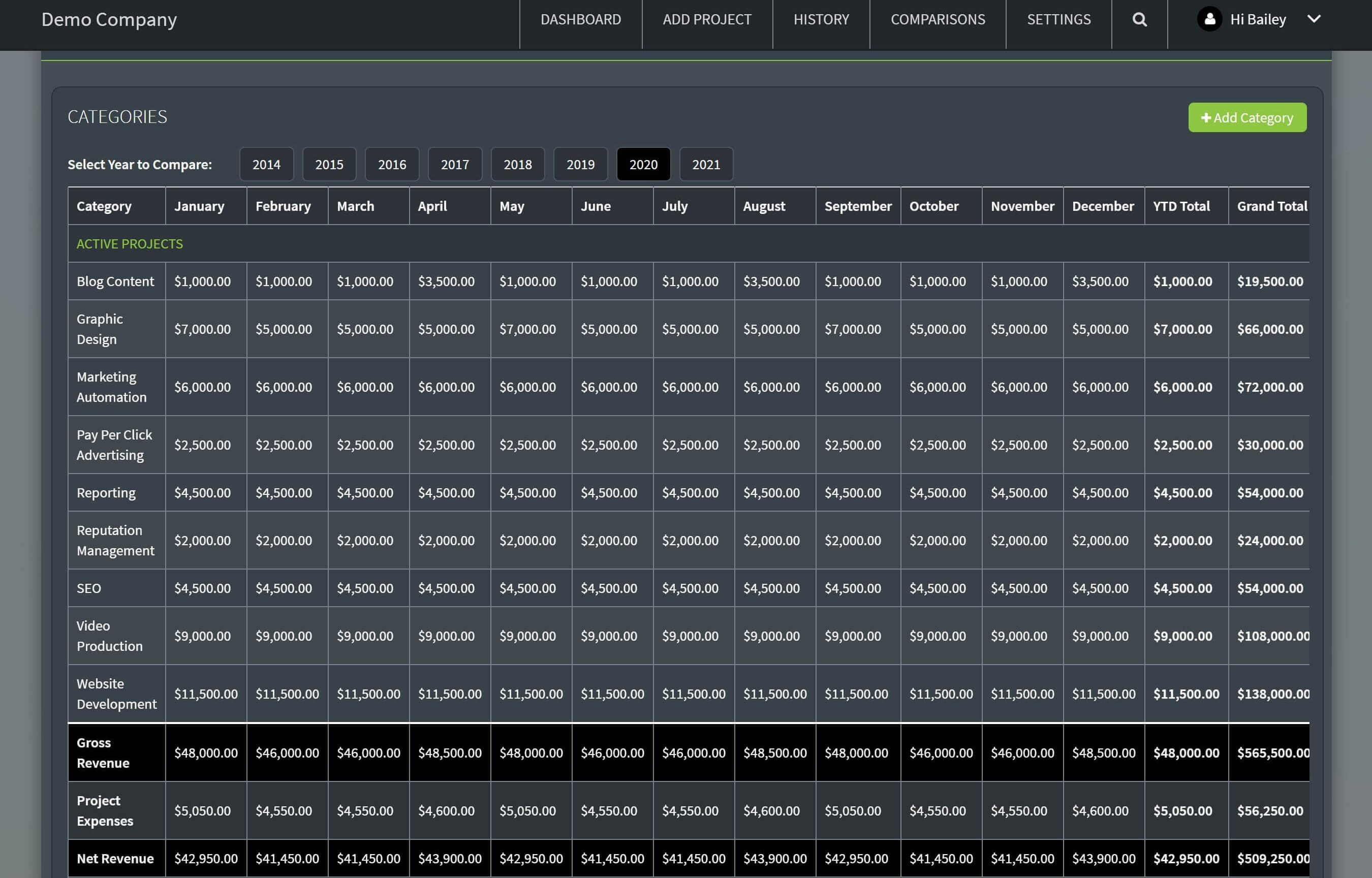 Shine a light on which categories of your business yield the most revenue.

See what areas you're winning in, and what areas need more effort.

Zero in on the smartest way to grow your business revenues.
Am I ready to grow? FuelGauge helps you look to the future to decide with confidence.
You have your eye on a cool new piece of equipment. Or an office space downtown. Or an idea for a new niche in the market your business could expand into. Are you ready? Now is not the time for cockeyed optimism or crossing your fingers. You need to KNOW if the time is right.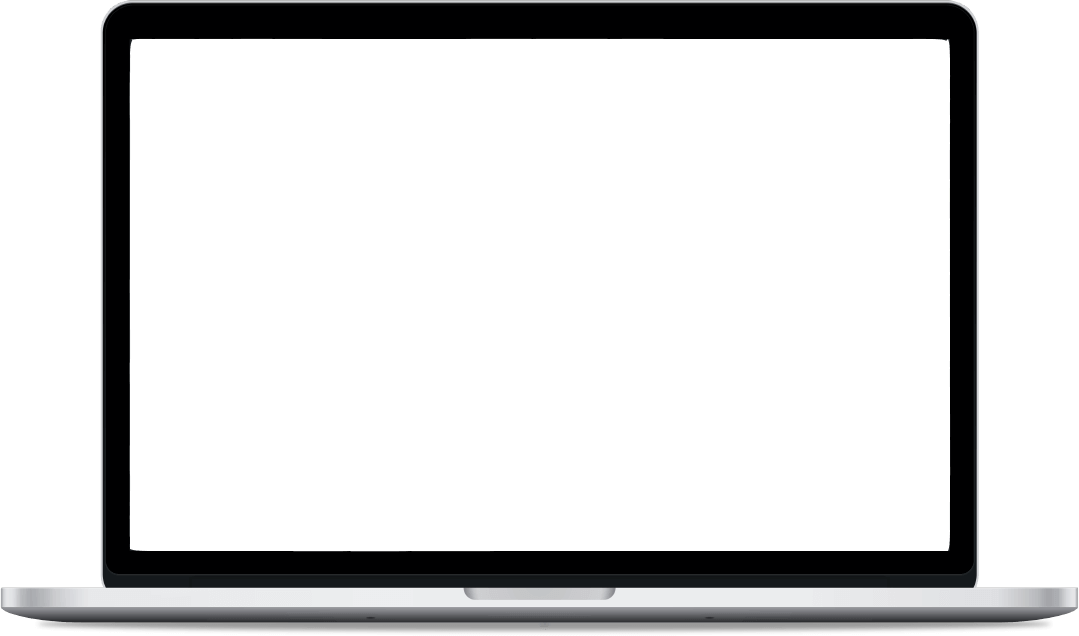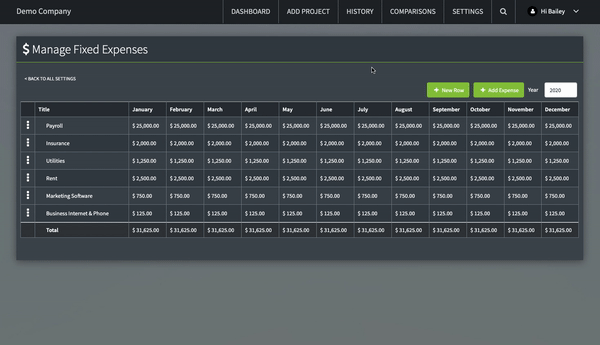 Manage fixed expenses to see how a new cash outlay would affect your income.
Set goals to that will help you gauge your readiness for growth and get you to the next milestone.
Gain a deeper understanding of seasonal trends and how you can expand your business in the off-season.
Is it time to sweeten the pot?
Analyze your rep data and decide if you need to increase incentives.
If you have sales reps pounding the pavement to bring in work, you need to ensure they're properly incentivized to hit home runs every time they go to bat. 
See which reps are killing it in a graph or a table.

Understand how to best incentivize your reps or make your best staffing decisions.

Feel confident that you're maximizing your reps' efforts AND your ROI