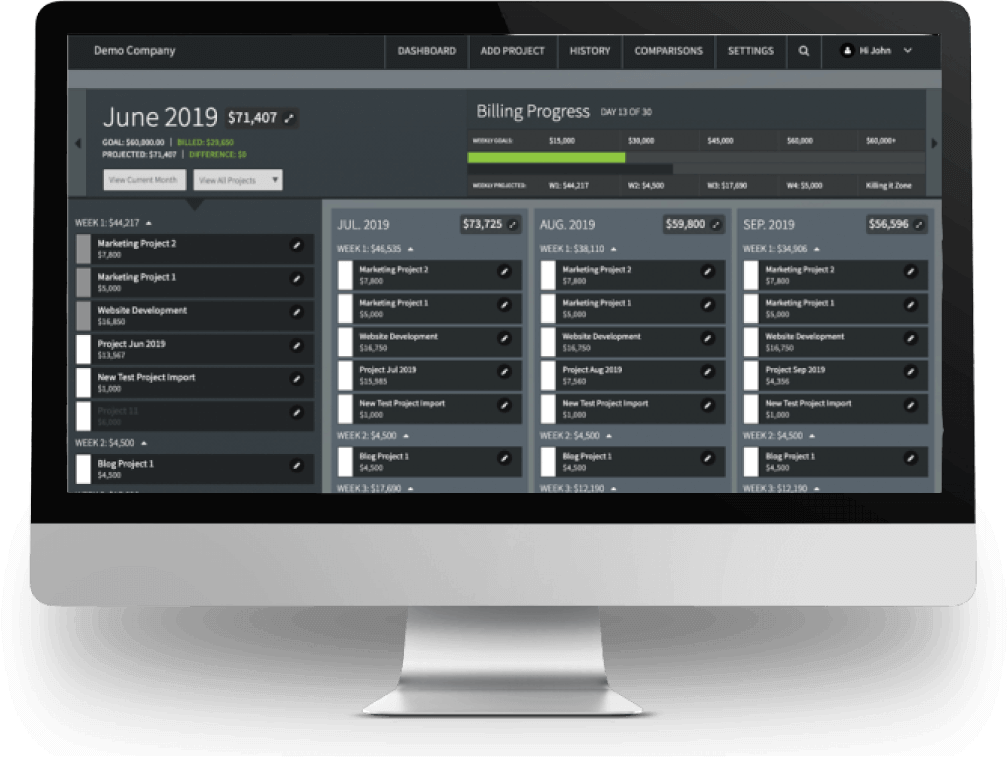 Gauge the future. Fuel your success.
From freelancers to small project-based businesses, FuelGauge takes the guesswork out of your cash flow, so you can spend more time working on your business instead of in it. Clients are unpredictable, and it's hard to keep track of projects that are always starting, stopping, and changing scope. Set and achieve your goals with confidence, and make better decisions with regard to hiring, expanding, or making changes in strategy.
Who is FuelGauge For?
While FuelGauge's interface is easy to use, it's powerful insights will blow you away. Here are a few types of project-based businesses that use FuelGauge for cash flow and capacity planning along with their favorite FuelGauge features.
Are you ready to grow? Get our latest resources and small business growth tips in your inbox.